Charles J. Mary Healy. Daniel A. The Promise of Virtue. Eugene F. Saint Aloysius Gonzaga, S. Silas S. Father Joe. Tony Hendra. Random House. Safely Through the Storm -- Reflections on Hope. Debra Herbeck. Edith Stein: A Biography. Waltraud Herbstrith. Robert Heyer, Editor.
Renew International. Miracles of the Bible. Julie K. Hogan, Editor. Ideals Publishing. Marjorie Holmes. Bantam Books. God's Little Devotional Book. Raising Responsible Teens in a Digital World. Brian Housman. God's Time Is the Best Time. Anselm Hufstader. Michael Glazier, Inc. Allen Hunt. Beacon Publishing. Lose Your Cool. Zack Hunter. Zondervan Publishing House. The Boy Who Met Jesus. Imaculee Ilibagiza with Steve Erwin.
Hay House, Inc. Alan Jacobs. First Service. Andrea Jaeger. Health Communications, Inc. Gregory S. Margaret Jensen. Jesus Called Her Mother. Dee Jepsen. The Papacy. Paul Johnson, Edited by Michael Walsh. Rick Johnson. Gospel Trailblazer. Howard O. Moody Publishers. Timothy J. Joyce, OSB. Peter M. Padre Pio: The Wonder Worker. Franciscan Friars of the Immaculate. A New Song -- A Novel. Penguin Books. Out To Canaan -- A Novel. The Everything Catholicism Book. Helen Keeler and Susan Grimbly. Adams Media Corporation. Rediscover Jesus: An Invitation. Matthew Kelly. Edited by Carol Kelly-Gangi. Fall River Press.
The Imitation of Christ. Thomas A Kempis. Catholic Update Guide to Baptism. Mary Carol Kendzia, Series Editor. Catholic Update Guide to Communion. Catholic Update Guide to Faithful Citizenship. Catholic Update Guide to the Sacraments of Healing. Catholic Update Guide to Vocations. Healing the Heart of Croatia. Joseph Kerrigan and William Novick, M. The Wisdom of Teresa of Avila.
Translated by Kieran Kavanaugh, O. Michaelangelo and the Pope's Ceiling. Edited by John Kirvan. Glenn D. Woodeene Koenig-Bricker. Death and Other Living Things. Nathan R. National Center of Religious Education. Diary -- Divine Mercy in My Soul. Faustina Kowalska. Marians of the Immaculate Conception. Jacob's Ladder: 10 Steps to Truth. Peter Kreeft. Jesus Shock. Prayer for Beginners. On Grief and Grieving. Elisabeth Kubler-Ross and David Kessler.
Elisabeth Kubler-Ross, M. William Kurz, S. Overcoming Life's Disappointments. Harold S. Avon Books, Inc. Who Needs God. Summit Books. The Liturgical Ministry of Deacons. Michael Kwatera, OSB. The Ministry of Communion. David P. Yvon Belley. Stories of Don Bosco. Peter Lappin. Don Bosco Publications. Edited by Bryan F. Trinity Press International. What Are We Waiting For?
Where the Hell Is God?
Calla Editions™
Why Bother Praying? Meera Lester. Fair Winds Press. Ann Margaret Lewis. Gasogene Books. The Abolition of Man. The Chronicles of Narnia. Lewis, Edited by Mark Neilsen. God in the Dock. The Great Divorce. A Grief Observed. The Joyful Christian -- Readings. Mere Christianity. The Problem of Pain. The Screwtape Letters. Searching for God -- Advent Prayers with C. Lewis, Edited by Steve Mueller. All Saints Press. Harvest Book Harcourt, Inc. The Training of the Will. Johann Lindworsky, SJ. Roman Catholic Books. Dennis and Matthew Linn. Healing the Dying. Healing the Eight Stages of Life.
Healing Spiritual Abuse and Religious Addiction. Florence Littauer. Daniel L. Lowery, CSSR. Unbound: A Practical Guide to Deliverance. Neal Lozano. Chosen Publishing Group. Max Lucado. Integrity Publishers. Just Like Jesus. Word Publishing. Oscar Lukefahr, C.
Winter The Mandarin Fayerye (The Mandarin Fayeryes Book 3).
Moi Julia, vestale et impératrice (French Edition).
Against Heresies & Fragments (Annotated).
The Story of Joan of Arc (eBook);
Falls from Height: A Guide to Rescue Planning.
Elizabeth MacDonald. Rosemary Mahoney. George A. Gerdenio Sonny Manuel, S. Life of Pi -- A Novel. Yann Martel. Mariner Books. My Life with the Saints. James Martin, S. Ralph Martin. Emmaus Road Publishing. The Gospel According to St. Word Among Us Press. Thomas Massaro, S.
Benjamin L. Saint Philip Neri. Francis of Assisi: Writer and Spiritual Master. Thaddee Matura, O. Holy Thursday: An Intimate Remembrance. Francois Mauriac. Sophia Institute Press. Catholic Bioethics and the Gift of Human Life.
Joan of Arc: The Maid of Orléans
William E. Father McBride's Family Catechism. Alfred McBride, O. Father McBride's Teen Catechism. The Seven Last Words of Jesus. Teen Guide to the Bible. Miracle at St. Anna -- A Novel. James McBride. Riverhead Books. Bernadette McCarver Snyder. Pat McCloskey, O. Leighann McCoy. Stations of the Cross for Persons with Disabilities. Thomas McDonnell. James F. Power of the Sacraments.
Sometimes God Has a Kid's Face. Sister Mary Rose McGeady. Covenant House. James McGinnis. Saints for Healing: Stories of Courage and Hope. Janice McGrane, S. Gabriel McKee. David H. The Enthusiast. Jon McSweeney. Is There a Way Out of Lent? Peter Mead. More Growing Up Catholic.
Jose Antonio Medina, S. Teresa of Avila -- The Progress of a Soul. Cathleen Meduiek. Meg Meeker, M. LifeLine Press. Mystics and Zen Masters. Thomas Merton. The Noonday Press. No Man Is An Island. Sister Sophia Michalenko, C. Selected and Arranged by M. Overweight Kids.
Linda Mintle. Seven Lies About Catholic History. Diane Moczar. The Vocation and the Mission of Joseph and Mary. Paul Molinari, S. Gerard Moore. Joseph Moore. Thomas Moore. Harper Perennial. Gotham Books. Writing in the Sand. Giles Morgan. Pocket Essentials.
Nothing Too Good for a Cowboy!
Biography: Joan of Arc for Kids.
Histoire des pensées sociologiques (Sciences humaines & sociales) (French Edition)?
The Blessings of Love. Robert J. Saints -- A Visual Guide. Edward and Lorna Mornin. William B. Eerdmans Publishing Company. Father Jonathan Morris. Light in the Darkness. Get Healthy…For Heaven's Sake. Lisa Morrone, P. Mark Mossa, S. Mother Angelica; Edited by Raymond Arroyo. Everything Starts with Prayer. Mother Teresa. White Cloud Press. In the Heart of the World. New World Library. Loving Jesus. Mother Teresa: Protector of the Sick. Blackbirch Press Book. Seeking the Heart of God. Mother Teresa and Brother Roger. A Simple Path. Mother Teresa; compiled by Lucinda Vardey.
Mother Teresa, Edited by Paul Pennick. Spiritual Exercises of St. Anthony Mottola. Image Books Doubleday. Robert Moynihan. Image Publishing. Joan Mueller. Michael Mueller, C. Margaret Mulvihill. Viking Penguin Putham Books. Joseph Murphy. Jesus and Paul: Parallel Lives.
Jerome Murphy-O'Connor, O. John of the Cross. Susan Muto. David Nantais. Mike Nappa. Mark Neilsen. Celtic Prayers from Iona. Philip Newell. John Henry Newman. Francis Xavier Nguyen Van Thuan. The Faith of St. Nick -- An Advent Devotional. Ann Nichols. Jesus Before Christianity. Albert Nolan, O. Peggy Noonan. Viking Penguin. The Cloister Walk. Kathleen Norris. Henri J. Nouwen, Edited by Steve Mueller. Life of the Beloved.
Nouwen, Edited by Mark Neilsen. Nouwen, Edited by Robert Durback. With Open Hands. Bringing Lent Home with St. Donna-Marie Cooper O'Boyle. The Lord's Prayer. Gerald O'Collins, S. Faustina: Apostle of Divine Mercy. Small Tales of Medjugorje. Shane Paul O'Doherty. CreateSpace Independent Publishing Platform. The Little Flowers of St. Translated by Thomas Okey. Ruth O'Lili. The First Jesuits. John W. O'Malley, SJ.
Harvard University Press. Ordinary Suffering of Extraordinary Saints. Vincent O'Malley, C. William O'Malley, SJ. Thomas More Publishing. Killing Jesus -- A History. Henry Holt And Company. An Easy Way to Become a Saint. Philomena: The Wonder Worker. James M. Judas: Images of the Lost Disciple. Kim Paffenroth.
Piazzale Santa Maria delle Grazie. Alan Paton. Frank Pavone, M. The Power of Positive Living. Norman Vincent Peale. David Pearson. The Portal of the Mystery of Hope. Charles Peguy. Jaroslav Pelikan. Yale University Press. Peter: Apostle For the Whole Church. Pheme Perkins. Fortress Press. Kevin and Louise Perrotta. Luke's Story of Paul. Richard I. Ellis Peters. Macmillan Company. Peter C. Phan, Editor. Order of Saint Benedict. Guiding Your Catholic Preschooler. Kathy Pierce and Lori Rowland. Patricia A. Hogan, Editors.
Mark I. Matthew J. Don Piper with Cecil Murphy. Death: The Final Surrender. Passionist Community. Live Passionately! God Help Me! Making Peace with Difficult People. Gregory K. The Apostles. Pope Benedict XVI. Jesus of Nazareth: The Infancy Narratives. Mother of God: Art Celebrates Mary. Pope John Paul Cultural Center. Monumenti Musei e Gallerie Pontificie. Breakfast with the Pope -- Daily Readings. Pope John Paul II. Christian Meaning of Human Suffering.
Paul Editions. Crossing the Threshold of Hope. Warner Books. Pope Paul VI. Archbishop E. The Christmas Creche. Matthew Powell, O. Margaret Fishback Powers. Helen Prejean, C. Franciscan Monastery of Saint Clare. The Spiritual Exercises of St. Angie Quantrell. Ruben Quezada. On the Way to Jesus Christ. Joseph Cardinal Ratzinger. Piers Paul Read. Jane Redmont. Sorin Books. Unvelied: The Hidden Lives of Nuns. Cheryl L. Berkley Books.
Maria Goretti Patronness of Youth. Leaflet Missal Company. Irish Saints. Robert T. Reilly, Illustrated by Harry Barton. Wings Books. Aquinas For Armchair Theologians. Timothy M. Playboy to Priest. Reverend Kenneth Roberts. Splendor of the Saints. Aloysius Roche. Matt Rogers. Richard Rohr, O. What the Mystics Know. Richard Rohr and Joseph Martos. Praying with Mary. Living Flame Press. Rossetti, editor. I Am Awake: Discovering Prayer.
Edward T. Jordan Rubin, with David Remedios, M. Nelson Books. Bernard Ruffin. Joyce Rupp, OSM. Pilgrims of the Heart -- Lenten Prayer. Praying Our Goodbyes. Squire Rushnell. Parables to Live By. John George Samaan. Robert Cardinal Sarah with Nichola Diat. Elizabeth Scalia. The Confessions of St. Lent and Easter Wisdom from Saint Benedict. The Rule of Benedict. Benedict, Translated by Carolinne White. The Life of St. Saint Bonaventure.
The Dialogue of St. Catherine of Siena. Catheine of Siena. Baronius Press. Little Talks with God. Lent and Easter Wisdom from St. Clare of Assisi. Upper Room Books. Francis de Sales. Courage In Chaos. Introduction to the Devout Life. The Life and Revelations of Gertrude the Great. Saint John Nepomucene Neumann.
Slaves of the Immaculate Heart of Mary. Counsels of Light and Love. John of the Cross, Introduction by Thomas Merton. Dark Night of the Soul. Allison Peers. Consecration to Jesus Through Mary. Louis-Marie Grignion de Montfort. Children of the Father Foundation. True Devotion to Mary. Aventine Press. The Confession of Saint Patrick. Patrick, Translated by John Skinner. Interior Castle. The Way of Perfection. Therese of Lisieux. Therese of Lisieux, Translated by John Beevers. Story of a Soul: The Autobiography of St.
Source Books. Advent and Christmas Wisdom from St. On Faith and Reason. Hackett Publishing Co. The Three Greatest Prayers. Be Merry In God.
The Story of Joan of Arc by Gregory Guiteras (2002, Paperback)
Thomas More. Song to Mary. Compiled by Renzo Sala. Janet Schaeffler, OP. Christian Scharen. Brazos Press -- Baker Publishing Group. Monsignor Nicholas A. Morrie: In His Own Words. Morrie Schwartz.
You are here
David Scott. Collected by Edward Searl. Skinner House Books. Finding True Happiness. Fulton J. Lent and Easter Wisdom from Fulton J. Sharon Sheidan. Moorehouse Publishing. Teens and Relantionships -- Being Real Series. Jerry Shepherd. Carol Showalter and Maggie Davis. Rita of Cascia. Cristina Siccardi. Bernie S. Ignatius of Loyola: In God's Service. Peggy A. Charlene Smith and John Feister.
Janet E. Smith and Christopher Kaczor. Huston Smith. Annulment: The Wedding That Was. Michael Smith Foster. Ronald M. Marian Press. Marriage Is Love Forever. Scepter Publishers. Paul A. Glenn M. Angelo Stagnaro. Thank You, Lord Jesus. Kim Stanley. Living in the Power of the Holy Spirit. Charles F. Miracles: Healing for a Broken World. Stefan Starzynski, with Chris Grzasko. Mike Stavlund. Ray C. Discovery House Publishers. Peter Steinfels. Brother David Steindl-Rast. Norby the Mixed-Up Robot. The Magic Pudding.
Favorite Norse Myths. Little Wizard Stories of Oz. The Story of Joan of Arc. My Book House-In the Nursery. My Book House--Story Time. Tales of Troy and Greece. Once Upon a Time Tales. The Denslow Picture Book Treasury. Mother West Wind's Children. The Story of Beowulf. Slovenly Kate and Other Stories. Rinkitink in Oz. The Boy's King Arthur.
Peter Pan in Kensington Gardens. The Adventures of Old Mr. The Book of Dragons. Casey at the Bat.
osepuk.tk Ebooks and Manuals
Indian Fairy Tales. Adventures of Uncle Lubin. Two Little Savages. The Bear That Wasn't. Code Crackers: Trapdoor to Treachery. The Russian Fairy Book. A Tale of the Western Plains. Ozma of Oz. The Story of the Golden Fleece. The Lost Princess of Oz. The Grey Fairy Book. The Olive Fairy Book. The Christmas Reindeer. The Boy Fortune Hunters in Egypt. The Marvellous Land of Snergs. The Story of Siegfried. Perrault's Fairy Tales. The Peterkin Papers. The Night Before Christmas. A Treasury of Poems for Children. Tik-Tok of Oz. Great Horse Stories. Shakespeare's Stories for Young Readers.
Code Crackers: Voyage to Victory. Denslow's Mother Goose. The Marvelous Land of Oz. Household Stories by the Brothers Grimm. Brownies: Their Book. A Boy of Old Prague. Thornton Burgess Smiling Pool Stories. The H. Rey Treasury of Stories. The Brown Fairy Book. The Orange Fairy Book. The Burgess Seashore Book for Children. Heroes of Greek Mythology. Nursery Rhyme Book. Burgess Animal Book for Children.
Why the Crocodile Has a Wide Mouth. Big Book of Animal Stories. Sky Island.
The Spanish Fairy Book. King Gods and Heros: v. The Burgess Bird Book for Children. The Story of the Grail and the Passing of Arthur. Indian Why Stories. The Book of Elves and Fairies. A Girl of the Limberlost. The Magic of Oz. Peter Pan in Scarlet. View all Books.
The Story of Joan of Arc (Dover Childrens Classics)
The Story of Joan of Arc (Dover Childrens Classics)
The Story of Joan of Arc (Dover Childrens Classics)
The Story of Joan of Arc (Dover Childrens Classics)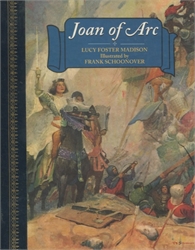 The Story of Joan of Arc (Dover Childrens Classics)
The Story of Joan of Arc (Dover Childrens Classics)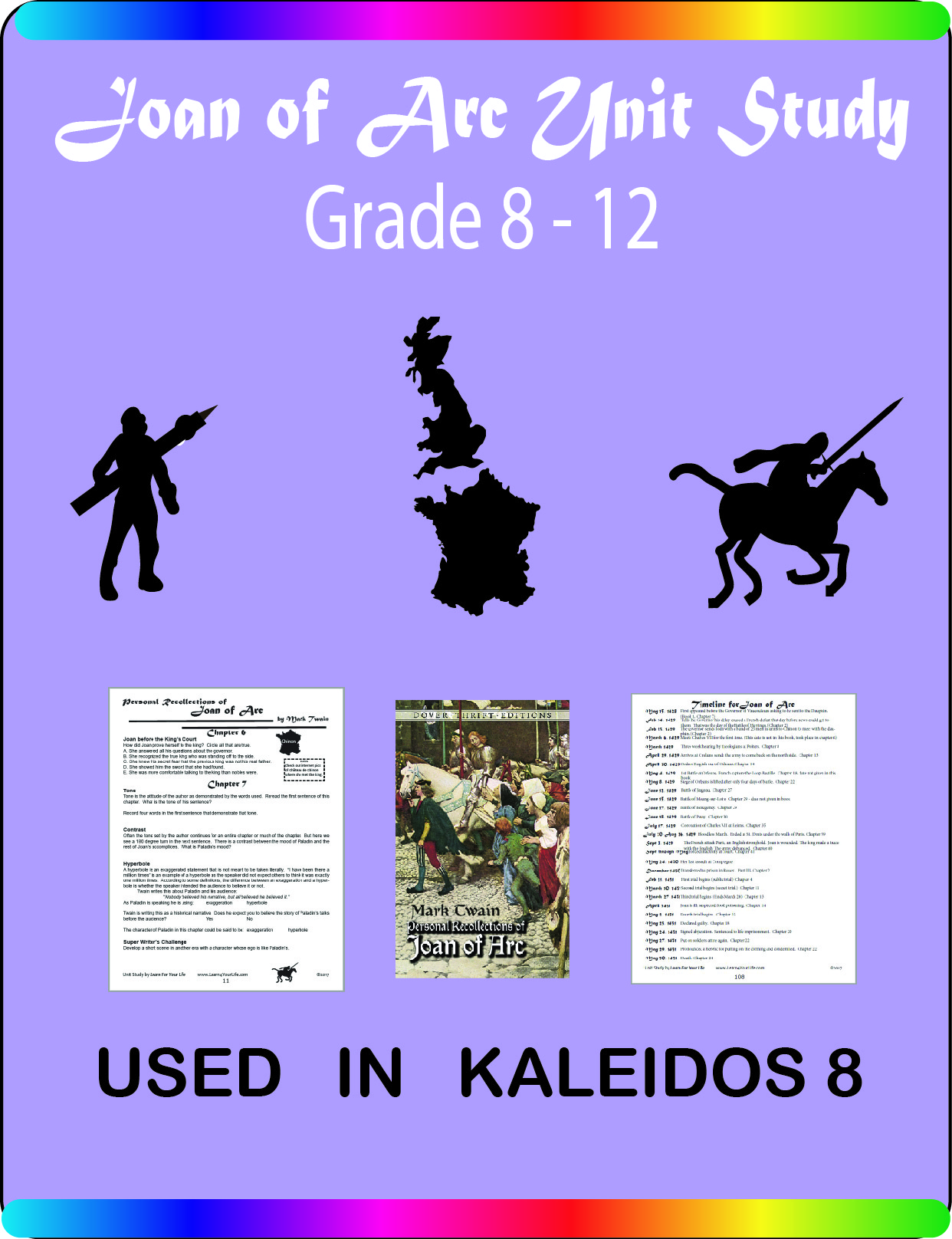 The Story of Joan of Arc (Dover Childrens Classics)
The Story of Joan of Arc (Dover Childrens Classics)
---
Related The Story of Joan of Arc (Dover Childrens Classics)
---
---
Copyright 2019 - All Right Reserved
---